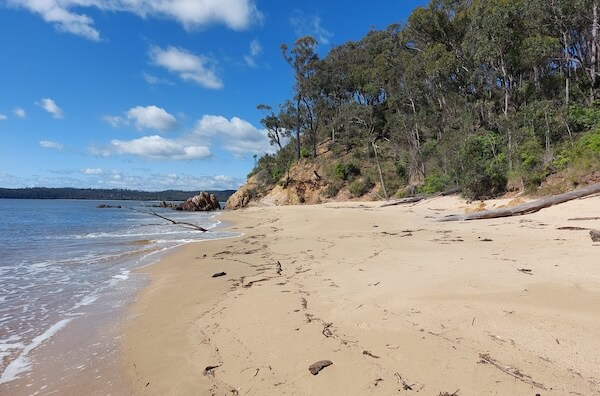 Get ready for a thrilling addition to Victoria's outdoor attractions! The new Yallock-Bulluk Marine and Coastal Park is set to unveil a magnificent 32km multi-day coastal walk, stretching from San Remo to Inverloch. This trail isn't just a path by the sea; it's an exploration of breathtaking landscapes, rich history, and unique wildlife, just an hour and forty minutes' drive from Melbourne.
A Trail Packed with Natural Wonders
The heart of this new trail lies in its stunning variety. With an $8.33 million upgrade, including three new lookouts at Punchbowl, the Arch, and Eagles Nest, the trail offers unmatched views of Victoria's rugged coastline, sandy beaches, and dunes. Ideal for both avid hikers and casual walkers, the path promises captivating sights, perfect for nature photography enthusiasts.
A Blend of Culture and Nature
What sets this trail apart is its deep cultural significance and rich biodiversity. Spanning 40km of coastal reserves, the park serves as a tribute to the Bunurong people, the traditional landowners. From the dramatic cliffs formed millions of years ago, famous for dinosaur fossils, to the diverse marine life in the underwater reefs and tide pools, the park is a treasure trove of natural and historical wonders. The cliffs and headlands are not just scenic spots but also offer a chance to view whale migrations.
More Than Just a Walk
Even before the trail officially opens in 2025, visitors can enjoy various activities in the park. Shorter walks like the George Bass Coastal Walk or a stroll through the Wonthaggi Heathlands reveal the area's stunning wildflowers and wildlife, including the charming Hooded Plover. The trail, once complete, will enhance these experiences, making it a must-visit for anyone looking to engage with nature and history.
Contributing to the Community and Environment
This project, part of Victoria's Great Outdoors program, aims to connect people with nature, bolster the local economy, and protect the area's natural and cultural heritage. The trail's creation is a collaborative effort by Parks Victoria, local organizations, and community members, ensuring a thoughtful blend of conservation, recreation, and cultural respect.

As we eagerly await the trail's completion, Victoria remains full of beautiful coastal spots, rail trails and walking trails around Melbourne. So whether you're an enthusiastic hiker or just someone who loves a good view, the Yallock-Bulluk Marine and Coastal Park trail is shaping up to be a fantastic new destination to explore. Keep your walking shoes ready for this upcoming adventure in Victoria!