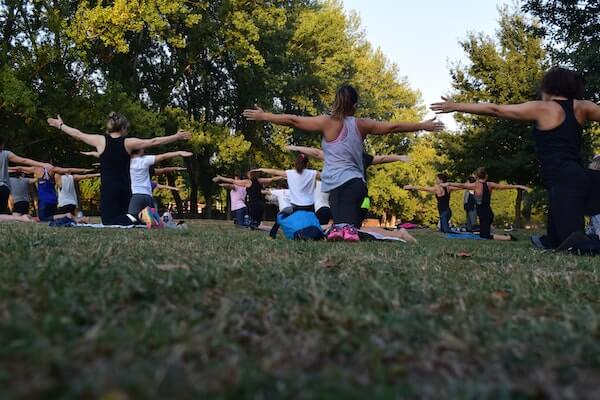 In her enlightening TED Talk, neuroscientist Wendy Suzuki highlights a game-changing truth: exercise isn't just about staying fit; it's the ultimate boost for our brains. While we often focus on the physical perks of working out, Suzuki redirects our attention to the incredible benefits it offers our most important organ - the brain.
Exercise immediately affects our brains in amazing ways. Suzuki's research shows that when we move, our brains release special chemicals like dopamine and serotonin, which helps reduce anxiety and lift our spirits. Surprisingly, even a short 10 to 30-minute walk or using the stairs can instantly brighten our mood.
Suzuki also talks about how exercise turbocharges our ability to concentrate and pay attention. Just one workout can make a significant difference, boosting these brain skills for at least two hours afterward. Activities like running, swimming, or cycling that get our hearts pumping are great for our brains too.
One of the most mind-blowing findings from Suzuki's research is how exercise helps create new brain cells. This brain 'rejuvenation' process, called neurogenesis, is crucial for making our thinking sharper. Studies have shown that exercise can spark the growth of new brain cells in areas linked to memory, improving how our brain cells communicate.
But here's the real kicker: regular exercise acts like armor for our brains against aging and diseases. Suzuki compares the brain to a muscle - the more we work it out, the stronger it becomes. Long-term studies suggest that exercising regularly might delay diseases like Alzheimer's by boosting the size of certain brain areas that these illnesses affect.
Now, the big question most people ask is, "How much exercise do I need?" Suzuki suggests aiming for three to four 30-minute workouts per week, focusing on activities that get your heart pumping. She recommends starting small and gradually increasing your exercise time. And guess what? Even everyday chores like vacuuming or climbing stairs count!
So, when will you start your brain-boosting journey? Suzuki's talk urges us to see exercise as more than just a way to stay fit. It's the key to a sharper, stronger, and longer-lasting brain. So, lace up those sneakers, take a stroll, and kickstart your brain's transformation today. The power to boost your brain is right at your feet!