CM30FITNESS | Personal Trainer in Clovelly Park
Provider : CM30FITNESS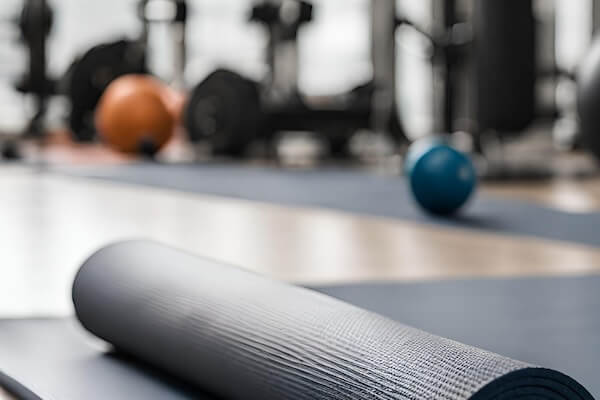 Details
Celebrate a life of wellness with CM30FITNESS – your ultimate destination for personalized fitness, nutrition, and holistic well-being. At CM30FITNESS, we redefine fitness, focusing on individuality, inclusivity, and empowerment. Our expert team of certified personal trainers, accredited nutritionists, and passionate fitness enthusiasts collaborates to create personalised fitness programs tailored to your unique goals and needs.
Experience the transformative power of our 'Premium Coaching' and 'Training & Nutrition Coaching' options. Our Premium Coaching offers two in-person personal training sessions, custom nutrition targets, a tailored online training program, and an exclusive eBook, ensuring a comprehensive approach to your fitness journey. For a holistic fitness experience, our Training & Nutrition Coaching combines expert guidance on both physical training and nutrition essentials.
We take pride in fostering a supportive community where all ages and fitness levels are welcome. Our inclusive bootcamps blend fun and motivation, creating an environment where every member can thrive. As a non-clinical nutritionist, we offer expert nutrition consultations and detailed macronutrient calculations, enriching our holistic approach to health.
At CM30FITNESS, we go beyond physical training – we inspire, educate, and empower. Our commitment extends to personalised nutrition guidance, transforming not just bodies, but lives. Whether you're aiming for peak fitness, seeking agility enhancement, or nurturing a passion for soccer, our tailored programs await.
Join us in Clovelly Park, where your wellness journey begins. Embrace a healthier, fitter you with CM30FITNESS – because your well-being is our priority. Experience the CM30FITNESS difference today!
Please Note:
This activity is provided by CM30FITNESS.
Don't forget to tell the organiser, you found them via KeepActive. Thanks for your support.
| | |
| --- | --- |
| Location : | |
| Cost : | |
| Activities : | Fitness Training |
| Gender : | Male |
| Days : | Monday, Tuesday, Wednesday, Thursday, Friday |
| Age Group : | 12 to 17, 18 to 25, 26 to 35, 36 to 50, 51 to 65, 65+ |
| Level : | Beginner, Intermediate, Advanced |
Explore More Activities Suggested articles

8 months ago

Fitness and wellness are crucial for a healthy and balanced life. However, many people struggle to maintain a regular exercise routine due to various reasons. One man, however, has made it his life's mission to inspire people of all ages and backgrounds to stay active and healthy - and he's doing it in a unique way.

9 months ago

Working out with a friend can be a game-changer for your fitness routine. Of course, it makes exercise more fun and enjoyable, but having a workout partner can also provide accountability, motivation, and support. Plus, when you have a friend by your side, you're more likely to push yourself harder and try new things.

1 year ago

When it comes to staying fit and healthy, the options can seem endless. But personal trainers and group exercise classes are two of the most common ways for people to stay active and work on their fitness. Which one is better? While both have benefits, the answer may depend on your individual needs, goals and lifestyle.

Related Searches
Surrounding Suburbs
Looking for local fitness training groups near Clovelly Park SA?
Join KeepActive to be notified of new fitness training activities or list your own fitness training group in Clovelly Park SA and surrounding area for free on KeepActive to connect with more locals.
Are you a fitness training organiser or trainer based in Clovelly Park SA?
At KeepActive, we want to make it easy for people to discover local fitness training activities and get active. Register and list your fitness training services on KeepActive in Clovelly Park SA and surrounding area to increase your branding and get more leads. Our website caters not only to sports social groups, trainers, coaches, and clubs, but also to personal trainers and group exercise providers, offering a comprehensive platform for all types of sports and fitness enthusiasts. Pricing may apply.