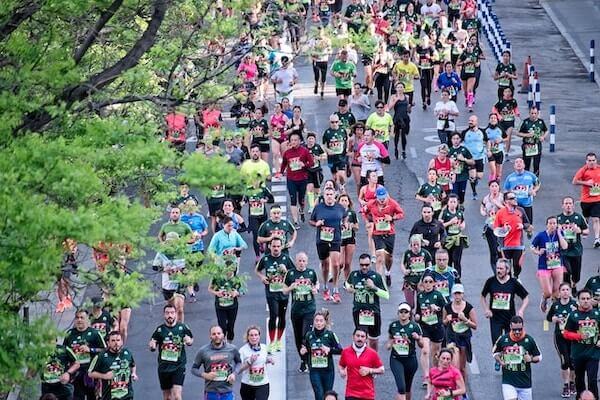 In a groundbreaking event, Ethiopia's Tigst Assefa shattered the women's marathon world record by over two minutes at the Berlin Marathon. The flat course of Berlin and favourable weather conditions provided the perfect setting for her outstanding victory.
Key Highlights
A Swift Transition: Formerly an 800m runner, Assefa only recently transitioned to marathon racing. Despite being relatively new to marathon racing, her performance was impressive.

Phenomenal Pace: For most of the race, Assefa's pace was just three seconds slower per kilometre than Eliud Kipchoge, the men's winner, up to the 37km point.

Official Time: Assefa's official finish time was 2 hours, 11 minutes and 53 seconds, outdoing Brigid Kosgei's 2019 record by over two minutes.

Revolutionary Footwear: Assefa was equipped with adidas' latest super shoe, the Adizero Adios Pro Evo 1. Praised as "the lightest racing shoe" she ever wore, this footwear is designed to boost runners' speed and efficiency. Despite its impressive credentials, it carries a hefty price tag of $US500 and is primarily intended for "one race" use, as indicated by the manufacturer.
With this new record, Assefa has set the bar high for the upcoming Paris Olympics, and she will likely secure her spot in the Ethiopian Olympic team for 2024. The final decision, however, will be made by the National Committee.
Kipchoge's Notable Victory
Not to be overshadowed, Eliud Kipchoge, the men's marathon world record holder, clinched a record fifth victory in Berlin. While he did not come close to breaking his world record, his time was a respectable two hours, two minutes, and 42 seconds.
In conclusion, the Berlin Marathon was indeed an event of spectacular performances. Tigst Assefa's incredible world record and Eliud Kipchoge's fifth title further enhance the reputation of the Berlin race as one of the world's fastest marathons.