Esteem Vitality Small Group Training Classes
Provider : Esteem Vitality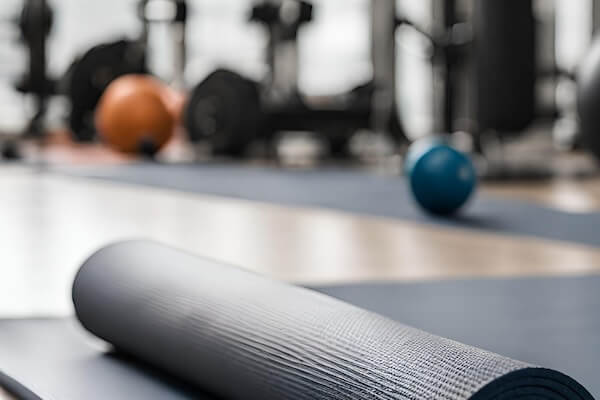 Details
Looking to get fit with a group of like-minded individuals? Join our small group training classes at our boutique home studio in Taylors Hill! With classes capped at 6, we offer personalised attention and a supportive environment for all fitness levels. Our women's only classes are held Monday to Friday at 6am, 10am, and 1:30pm, running for 45 minutes. Let's get moving and achieve our fitness goals together!
Please Note:
This activity is provided by Esteem Vitality.
Don't forget to tell the organiser, you found them via KeepActive. Thanks for your support.
| | |
| --- | --- |
| Location : | |
| Cost : | |
| Activities : | Fitness Training |
| Gender : | Any |
| Days : | Monday, Tuesday, Wednesday, Thursday, Friday |
| Age Group : | 18 to 25, 26 to 35, 36 to 50, 51 to 65, 65+ |
| Level : | Beginner, Intermediate |
Explore More Activities Suggested articles

8 months ago

Fitness and wellness are crucial for a healthy and balanced life. However, many people struggle to maintain a regular exercise routine due to various reasons. One man, however, has made it his life's mission to inspire people of all ages and backgrounds to stay active and healthy - and he's doing it in a unique way.

9 months ago

Working out with a friend can be a game-changer for your fitness routine. Of course, it makes exercise more fun and enjoyable, but having a workout partner can also provide accountability, motivation, and support. Plus, when you have a friend by your side, you're more likely to push yourself harder and try new things.

1 year ago

When it comes to staying fit and healthy, the options can seem endless. But personal trainers and group exercise classes are two of the most common ways for people to stay active and work on their fitness. Which one is better? While both have benefits, the answer may depend on your individual needs, goals and lifestyle.

Related Searches
Surrounding Suburbs
Looking for local fitness training groups near Taylors Hill VIC?
Join KeepActive to be notified of new fitness training activities or list your own fitness training group in Taylors Hill VIC and surrounding area for free on KeepActive to connect with more locals.
Are you a fitness training organiser or trainer based in Taylors Hill VIC?
At KeepActive, we want to make it easy for people to discover local fitness training activities and get active. Register and list your fitness training services on KeepActive in Taylors Hill VIC and surrounding area to increase your branding and get more leads. Our website caters not only to sports social groups, trainers, coaches, and clubs, but also to personal trainers and group exercise providers, offering a comprehensive platform for all types of sports and fitness enthusiasts. Pricing may apply.