Complx: Your Premier Hub for Personal Training, Myotherapy, and Remedial Massage in South Melbourne
Provider : Complx Health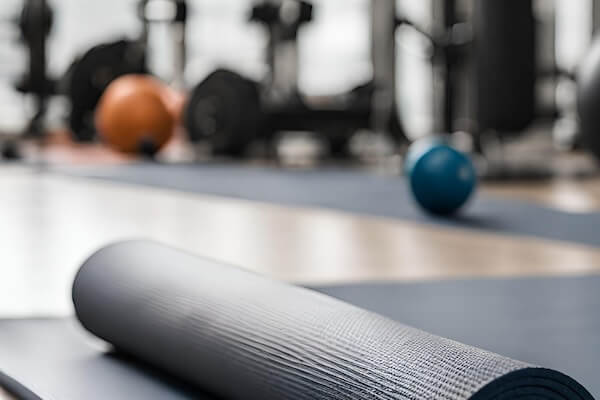 Details
At Complx, we're dedicated to transforming lives through fitness, offering a diverse range of services tailored to your unique needs. Whether you're looking for personalized personal training sessions, therapeutic relief through myotherapy and remedial massage, dynamic strength and conditioning workouts, high-energy boxing classes, corporate health programs, or the flexibility of online training, we have you covered.
Our experienced trainers and therapists are committed to helping you reach your fitness goals in our modern and friendly studio located in the heart of South Melbourne. Join our vibrant community and embark on a transformative fitness journey with Complx.
Key Services:
1. Personal Training:
Tailored personal training sessions designed for your goals, fitness levels, and preferences. Achieve real results with our certified trainers.
2. Myotherapy & Remedial Massage:
Expert myotherapy and massage services targeting muscle pain, stress, and overall relaxation. Experience relief and rejuvenation.
3. Strength & Conditioning:
Elevate your fitness with our specialized strength and conditioning programs. Build strength, endurance, and agility under expert guidance.
4. Boxing Workouts:
Unleash your energy with our high-intensity boxing workouts. Cardio, strength, and confidence-building in every session.
5. Corporate Health Programs:
Enhance workplace wellness with our corporate programs. Boost employee health, morale, and productivity through tailored fitness solutions.
6. Online Training:
Flexible online training sessions for the convenience of home workouts. Stay connected with our trainers and achieve your fitness goals remotely.
Please Note:
This activity is provided by Complx Health.
Don't forget to tell the organiser, you found them via KeepActive. Thanks for your support.
| | |
| --- | --- |
| Location : | |
| Cost : | |
| Activities : | Fitness Training |
| Gender : | Any |
| Days : | Saturday, Monday, Tuesday, Wednesday, Thursday, Friday |
| Age Group : | 36 to 50, 51 to 65, 65+ |
| Level : | Beginner, Intermediate, Advanced |
Explore More Activities

Provider: Tomorrow's Stars Basketball

The training camps at Tomorrow's Stars Basketball is an ideal way for your child to learn and improve their basketball skills in leaps and bounds. The brainchild of ex-NBL professional and Slam Dunk Champion, Brett Rainbow, a variety of specialised training courses to suit different ages and skill levels are on offer. With the goal of giving back to the game that provided so much to him growing up, Brett is passionate about the younger generations to take on the mantle to become tomorrows future in basketball.


Provider: RUN THE TAN

RUN THE TAN RUN CLUB
- Free to Join
- Everyone Welcome
- Walk, Jog or Run (There are various options to choose from, including a structured run training session)

WHERE AND WHEN?
8am every Saturday morning
Meet at Pillars of Wisdom, Tan Track
Followed by coffee at a local café

WHY?
- Start your weekends off on the right foot
- Great way to meet like-minded people and get fit and healthy
- No pressure, no judgment, no expectations
- Supported by qualified running coaches


Provider: Carlton Racketeers

We are a group of beginners and intermediates who play every Friday 6-7:30pm at Carlton Baths (close to the CBD!). Everyone is welcome to join us, just make sure you sign up on our website :D.


Suggested articles

8 months ago

Fitness and wellness are crucial for a healthy and balanced life. However, many people struggle to maintain a regular exercise routine due to various reasons. One man, however, has made it his life's mission to inspire people of all ages and backgrounds to stay active and healthy - and he's doing it in a unique way.

9 months ago

Working out with a friend can be a game-changer for your fitness routine. Of course, it makes exercise more fun and enjoyable, but having a workout partner can also provide accountability, motivation, and support. Plus, when you have a friend by your side, you're more likely to push yourself harder and try new things.

1 year ago

When it comes to staying fit and healthy, the options can seem endless. But personal trainers and group exercise classes are two of the most common ways for people to stay active and work on their fitness. Which one is better? While both have benefits, the answer may depend on your individual needs, goals and lifestyle.

Related Searches
Surrounding Suburbs
Looking for local fitness training groups near South Melbourne VIC?
Join KeepActive to be notified of new fitness training activities or list your own fitness training group in South Melbourne VIC and surrounding area for free on KeepActive to connect with more locals.
Are you a fitness training organiser or trainer based in South Melbourne VIC?
At KeepActive, we want to make it easy for people to discover local fitness training activities and get active. Register and list your fitness training services on KeepActive in South Melbourne VIC and surrounding area to increase your branding and get more leads. Our website caters not only to sports social groups, trainers, coaches, and clubs, but also to personal trainers and group exercise providers, offering a comprehensive platform for all types of sports and fitness enthusiasts. Pricing may apply.