5K Foam Fest - Brisbane - 2023
Contact Details
Sirromet Wines, Mount Cotton Road, Mount Cotton QLD, Australia
Description
Organiser: 365 Sports
The World's #1 Fun Run for ages 7 & Up • Family Friendly • 2.5 Million Cubic Feet Of Foam<
We guarantee you'll be foamy, muddy and wet by the end of the 5K Foam Fest.
5k Foam Fest has 22 of some of the best and most exciting obstacles in the world including the worlds largest inflatable waterslide, slip and slides, and mucky mud pits! Combine these with 2.5 million cubic feet of foam that we pump out at each event and you are destined to have a awesome day!
Sirromet Wines, Mount Cotton Road, Mount Cotton QLD, Australia
What is The 5K Foam Fest?

The 5K Foam Fest is a one of kind Obstacle Course based Fun run. With a variety of obstacles and a ton of foam the run is an exciting challenge for experienced and beginner runners alike. The 5K Foam Fest is not a hardcore run it is a FUNCORE run. Walk it, Charge it, Run it, Fun it! A festival atmosphere offering activities for all ages.

What sets the 5K Foam Fest apart from other runs?

Our number one priority is the customer experience! We really emphasize a friendly fun-filled day that caters to each and every one of our participants!! Our pricing is affordable so that either an individual, family or group you can come out and enjoy a full day of fun with custom features, a fun atmosphere and memories to last a lifetime!

Does the 5K Foam Fest align with any charities?
Yes, we are proud to support the work of Make-A-Wish granting wishes to children and teens fighting critical illnesses. You can support them too by making a donation or creating a fundraising page by logging into your Race Roster ticketing account.
Do I have to complete all obstacles?
Can't swim? A little nervous about being able to complete an obstacle? No problem! Staff and volunteers are placed throughout the course. They are ready to leap into action and help you through an obstacle. Or, if you feel you shouldn't do an obstacle for any reason our staff will help you around it. All obstacles are optional.

Please Note: Don't forget to tell the organiser, you found them via KeepActive. Thanks for your support.
This event has been listed under these categories:
Suggested Events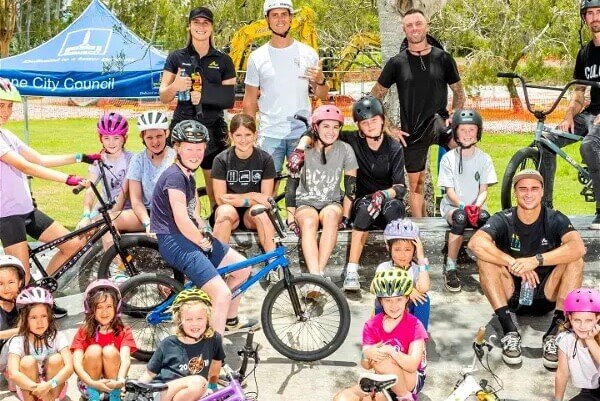 Cycling Brisbane believes that it's not enough to simply tell people to ride; we provide hundreds of workshops every year throughout the city to support you to learn by doing. Our workshops are run by qualified instructors who teach everything from safer techniques for riding on the road through to mountain biking and riding with kids. It's a great way...
Organiser: Kokoda Youth Foundation
The Kokoda Challenge is back in Brisbane for another year of life-changing adventure through the beautiful D'Aguilar National Park! Starting from Brookfield, just 30-minutes from the CBD, teams will tackle 18, 30 or 48km distances, testing their limits and push their own physical and mental endurance. But that's not all; teams will also raise funds for the Kokoda Youth Foundation, an...
Nearby Activities - Social Play, Trainers & Coaches
Related Searches
Find Events across Australia